The Print Marketing You Need for Getting Back to Business
Whether you are trying to get back to business after the pandemic or you want to win back your lost customers after being on a sabbatical, print marketing is the way forward.
Among the many benefits of a well-planned print marketing strategy, you have personalization and rapid response rates. Another advantage of this seemingly old, yet timeless and useful mode of communication is its measurable success.
So, when you are reopening your business, have the following in your marketing tool kit, and boost sales.
Brochures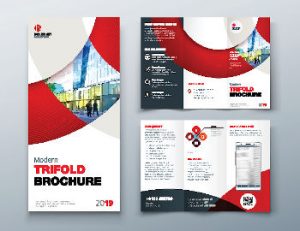 Brochures have always been indispensable weaponry in the print circles for ages.
They are quick to grab eyeballs, and with catchy headlines, they make memorable impressions on your potential clients' minds.
Provide a glimpse into what your business has to offer and let them make an informed decision with the help of enough information.
But the most crucial point to note while designing a brochure is to keep it simple. Whether it is the colors, fonts, or the copy, keep it short and sweet. Otherwise, readers may get overwhelmed or bored.
Showcase your business and how you can provide them with practical solutions. You may also include your business logo, contact information, social media handles, and the website URL.
Postcards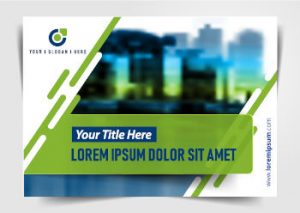 If you are a small business owner, you can use custom-printed postcards in your direct-mail campaigns.
Promote special events, holiday messages, or even thank-you notes. You may use them as loyalty cards, too, for your long-standing clientele.
With a stunning backdrop, print out your personalized message to thrill the readers.
You may add a QR code that, when scanned, takes them to your latest web content or a video of any recent event.
Banners
Banners are large format prints that you can use to reach a broad demographic. With brochures, flyers, or others on this list, one person or a group of people who are in proximity can view your message. But banners can be put up at trade shows or corporate events, and are eye-catching.
The best part may be that banners are reusable. So, when you target customers in multiple locations, you may use the same content to broaden your horizons.
They are also inexpensive when compared to digital billboards or signboards. You may even hang them inside your store so passersby can notice your ad.
Flyers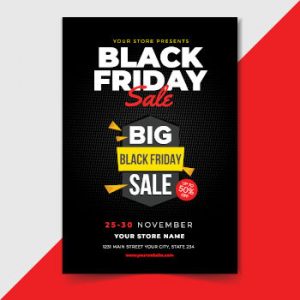 Flyers are one of the most effective direct marketing tools, which you can use for large volumes.
Leave them at the doorsteps or get them distributed at large gatherings. Place them on your front desks where people can grab a bunch and share it with others. Display them at trade shows where you are bound to get more business.
Since they are easy to pick up and read, they can be skimmed in a few seconds. Besides, there is very little chance that your potential customers may get deterred or distracted while reading such narrow content.
The main ingredient for a flyer is a prominently placed image, with a thought-provoking title.
Business Cards
Physically hand out your business cards to your target customers. Custom designed business cards help you establish real-world connections instead of digital. Whenever you are at a networking event in your niche, you can seize that opportunity to promote your business.
They also remember your name since people tend to save business cards to use at a later date when they have a suitable project.
Coming to the design aspects of the business card, less is more. Feature the name of your company prominently, along with your name and designation in a smaller font. Please make use of your company logo so they can associate your business and services.
Personalized business cards with a simple space listing with your business, email, website, phone, and a QR code can help them to contact you quickly.
Refrain from using too many colors; you can create a spectacular effect even with three colors – one for the background and two for ink. Add more info on the bayside of the card with address, a map to your location, and sales and marketing contact numbers.
Newsletters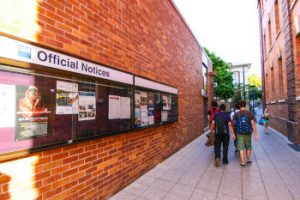 In this day of digital overload where people are constantly bombarded with glaring pop up ads and spammy emails, newsletters are like a breath of fresh air.
While the electronic newsletters may go straight to the spam folder and later to the bin, the physical counterpart stands apart.
It does not get buried in inbox clutter, and it creates a sense of urgency and importance.
Besides, people may not drop what they do to read an email, but a physical newsletter gets their full attention.
You may include a promo code or discount code, too, and track your ROI.
From the standard brochures, business cards, and flyers to personalized calendars, banners, signs, stickers, and invitations, experienced print service providers can handle them all. Whatever print marketing requirements your company has, experts can help you get back to business.