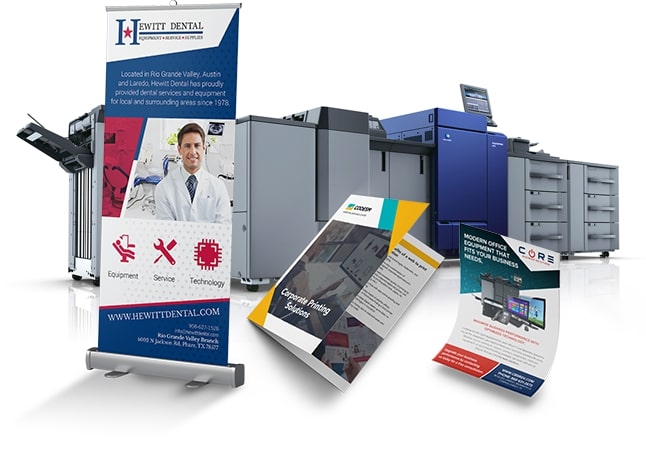 Who We Are
CopyZone provides the best technological solutions for your printing needs. We've invested in the most innovative and advanced machines in all of our stores, because we believe that your success is our success. Customer service is the cornerstone of our practice, and we stand by the quality of our work for every project. If you're not satisfied, we'll make it right.
What We Do
We meet all print and copy needs, including commercial print and digital production. Our experienced print shop staff can assist you with the planning and production of all your projects, no matter how large or small. From business cards and invitations to large format printing and trade show banners, we're here to make sure that your designs create maximum impact.
We Bring Life to Custom Print Projects of All Sizes
Every time. Any reason. Or we'll make it right.