10 Wedding Invitation Ideas For A Texan Wedding
Texas weddings are not your average affairs. The rugged, wild West, the vast, expansive ranches and gun-wielding cowboys is the stuff of legends.
When you host a Texas wedding, whether it's in McAllen, Pharr, Edinburg, or any other location in the Rio Grande Valley, make sure you put in lots of small touches that remind the guests of the country, the rustic charm, and endless drama.
The wedding invites you send out is not just a piece of paper stuffed with information about the bride, the groom, and their families. It is a celebration of who you are, the dream that you wish to live.
Let the card you choose set the tone for the wedding you have always dreamed about. Here's a list of the top 10 wedding invitation ideas for a Texan wedding:
1. Destination wedding inserts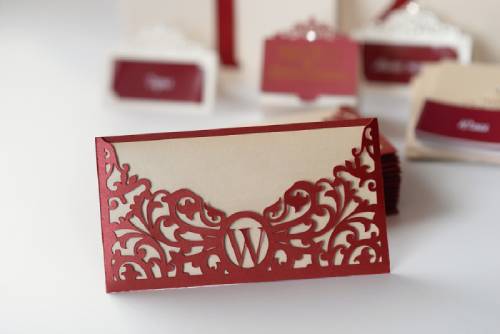 If you are holding the wedding on a faraway dreamy locale, you would want the invite to tease the venue. Insert an envelope liner for an elegant touch. The print may include a favorite motif or a popular icon connected with the setting.
You can also choose from patterned paper or custom monogram to fit snugly within the cover. Not just the color, trendy inserts come in quirky shapes and geometric outlines. They are precision-cut and color-coordinated. Envelop liners are an emerging trend. Make sure your wedding invite echoes the times.
2. Rustic appeal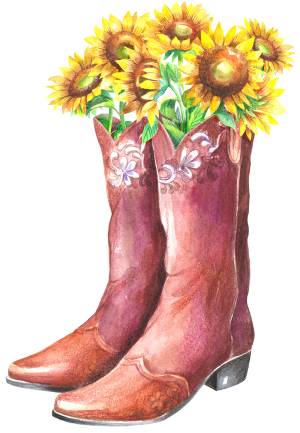 Ranches and wild country themes scream Texas like nothing else. Incorporate them into your wedding card through print, patterns, and colors. Themes of burlap, barns, cactus, horses, wildflower, wood, leather and lace – take your pick of the ideal background to print out the details. Wedding details can be printed in complementary tones to create an invite that pops.
3. State-themed invites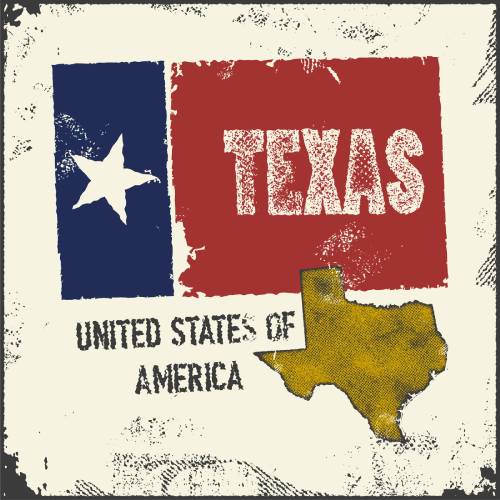 Flaunt your love for the state with state-themed cards. The state flag or the star feature on your product. Designed with the state colors, this invite doubles up as a tribute to the place you've known and loved. Splashes of red, white and blue stir cords of belongingness and brings people together which is what a wedding is meant to be.
4. Passports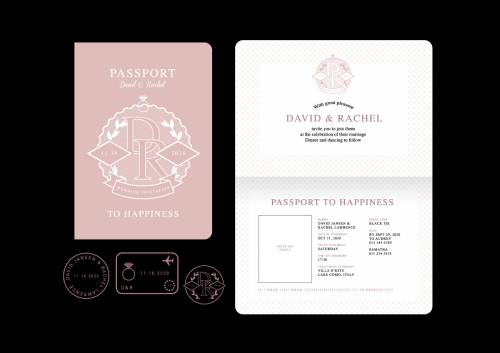 It's a new journey the bride and groom undertake. What better than a passport to get them started? Order a passport-style invitation and RSVP. This card replicates a passport and sometimes comes with additional inserts that talk about the local culture, tourist hotspots or sometimes with a map. Foldable and filled with all necessary wedding details, a passport invite is a ticket to fantasy. Vintage or boho-chic styles look especially at home on a passport-themed invite.
5. Calligraphy invites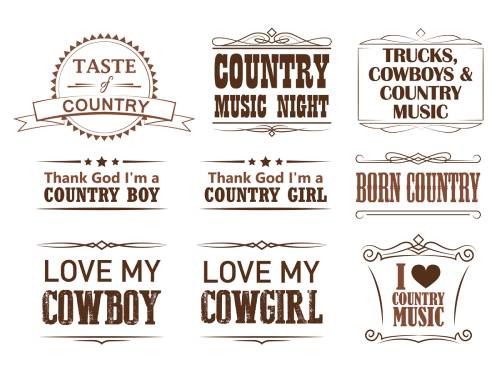 Calligraphy on a minimalist, faded background is an instant showstopper. Classy lettering in monochromes is an evergreen style. Delicate shades of rose gold, peach or copper against a darker background is a stunning choice. Take your pick of calligraphic fonts, select the size and shade for an artistic look to your invitation suite.
6. Silhouette invitation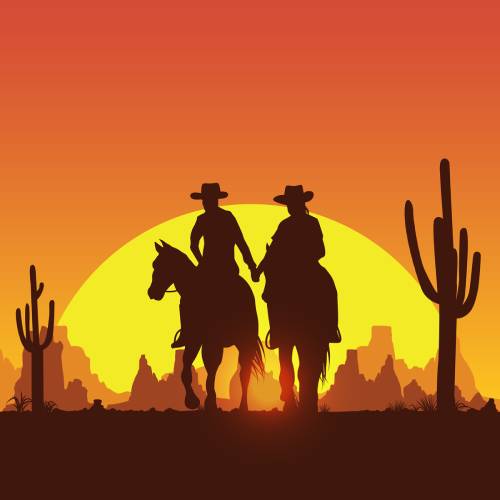 Texas invitations featuring a bride and groom silhouette is also a popular choice. Gold, black, white and purple is generally used in the designs. These cards are usually available in semi-gloss finishes but take on other textures like matte, satin or pearl.
Silhouettes can be shaped at the edges in any way you want – square, rounded or scalloped. All details of the wedding are printed within the couple's outlined figure. As per the thickness, the cards range from 12 to 32 points but are changed as per customization.
7. Local wildlife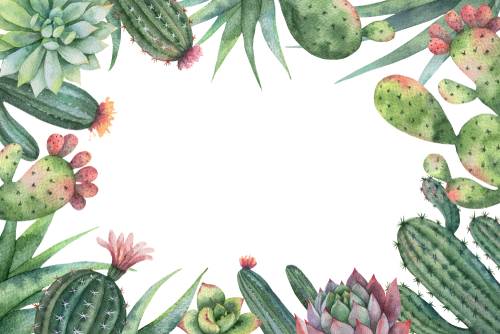 Treat your guests to a slice of the local wildlife with illustrated wedding stationery. Cat and fox squirrel, alligators, opossums, raccoons and armadillos, tri-colored heron, red-headed woodpecker, hawk, barn swallows – incorporate the thriving fauna of the state into the envelope and insert.
For a well-rounded off invite, animal images are used on the postage stamps too. The palette is usually pastel in this wildlife-rich design. This could fit seamlessly with your rustic style wedding.
8. A chronology of love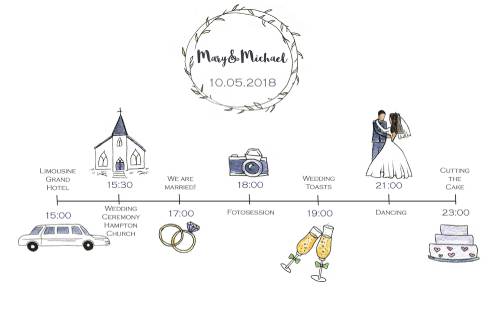 Print out your love-story on your wedding card. The first date, the proposal, the first disagreement and finally the 'Yes!' – print a light-hearted tale and let your guests in on your wedding story. The timeline is printed on a separate insert. You can customize the colors, lettering, and shape.
For a change, you could also decide to print out the time and sequence of the events of the wedding day just so everyone knows what to expect when.
9. Pennant flag wedding invite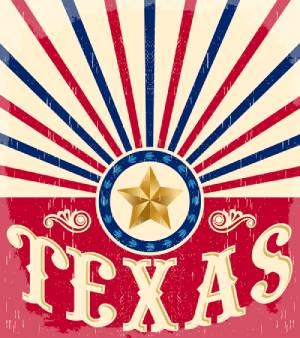 What better way to commemorate your wedding than pennant flags? Add a burst of color and 'cool' to your Texas wedding. Print your invites on fun and playful pennants. Reds, whites, yellows, greens, and blues are usually the choice of background. As the foreground, you can opt for contrasting shades of ink. Throw the spotlight where it really matters with pennant flags. They instantly raise the celebration quotient and get the party started.
10. Venue alert
Let the envelope announce it loud and clear! Get the details of the venue printed out on the invite cover instead of the wedding card. Get creative or choose from hundreds of stylish, imaginative address formats. Whether it's the rehearsal dinner, the wedding or the reception, a clearly printed address on the envelope is easily remembered. A wedding invite is an extension of your special day. It reflects your matchless personality.
Double-sided, high-definition printing adds a distinct character to each invitation. A vast array of customization options ensure that you can dictate the terms of the card design, get it revised and fine-tuned to both please the eye and serve its purpose.
We can help you personalize every aspect – paper type, card thickness, color palette, display, shape, textures and finishes, images and texts.
If you live or are from the Rio Grande Valley, here's a gorgeous and helpful resource to help you select the best wedding venues in McAllen, Tx.
The CopyZone team works passionately with you at every step to meet the high standards we have set for yourselves. For your wedding card, like the wedding itself, celebrates a match made in heaven.
We print your dreams. Get in touch with us today to personalize the perfect wedding invitation card for you. Browse our gallery and select designs that speak to you.